Whether you are a seasoned Tj Maxx shopper or just starting out, you will want to know what to look for. The store is known for its selection of apparel and accessories, but there are many other things to consider.
Discount Department Store
Founded in 1977 by Bernard Cammarata in Framingham, Massachusetts, TJ Maxx is a leading off-price department store chain with more than 1,200 stores across the United States and Canada. TJ Maxx sells a wide range of merchandise, including brand name clothing for men and women, home furnishings, and electronics. The company also carries its own private labels, including Bella Lux and Mercer & Madison.
In addition to its own brand of apparel, TJ Maxx also sells designer labels for a fraction of the department store price. They carry names like Nike, Levi's, and Puma.
TJ Maxx isn't known for defective merchandise. However, they have had reports of slightly inflated prices on some items.
TJ Maxx is known for their "compare at" prices. They buy merchandise from manufacturers and other department stores at a discounted price, then sell it at a price that is often lower than its original retail price.
In addition to the "compare at" price, TJ Maxx also offers discounts. Some of the most notable discounts are their introductory markdowns, which are printed on red stickers.
TJ Maxx also offers deals on Levi's and Puma. In fact, TJ Maxx offers one of the best deals on Levi's in the industry.
TJ Maxx also offers a Customer Satisfaction Sweepstakes. Customers are able to enter for a chance to win a $500 gift card. Customers are required to fill out a survey to enter the sweepstakes. The sweepstakes is open through December 31, 2021.
One of the most impressive things about TJ Maxx is its layout. They've set up their grab-and-go produce and smaller items near the cashier. In addition, they've also expanded their jewelry section. They carry a variety of brand name discount home fashions for women, men, and children.
Health and Organic Foods
Whether you're a health buff or you're on a budget, TJ Maxx is a good place to find the best deals on gourmet foods. This is especially true if you're looking for the latest trends in health and organic foods. The store has a wide assortment of products, and is a good place to shop if you're trying to find a unique item for yourself or a loved one.
It's also a good idea to shop at TJ Maxx on Wednesdays, since they restock with new products each week. They also have annual sales in January and July, and their website often has special deals.
One thing you might not have noticed is that TJ Maxx's selection of health and organic foods is vast. They carry some of the more popular franchises' coffee, as well as products like keto creamer and kale chips. They also have a wide variety of picture frames, and they're a great place to pick up a gift for a friend. They also sell handbags and cosmetics.
TJ Maxx is one of the biggest off-price retailers in the U.S., and it's often considered an upstanding chain. It's also a place to find unique items at great prices, like a designer purse for under $200. The store is also a great place to find health and organic foods, since they carry a lot of healthy snacks, supplements, and products that fit popular diets like keto or vegan.
Although it's not a store you're likely to shop at regularly, it's worth taking a look at TJ Maxx's health and organic foods offerings. There are even a few things that you might not have thought to look for, like a kale chips jar, a spirulina bag, or a keto-friendly chocolate bar.
Off-price Concept
Founded in 1999, TJ Maxx is a retail chain with more than 1000 stores in the U.S. They specialize in high-quality fashion at 20% to 60% off retail prices. They offer a variety of merchandise such as apparel, footwear, home decor, housewares, and electronics. They purchase closeouts from large department stores and boutique labels and sell them at lower prices than other retailers.
TJ Maxx purchases merchandise year-round. They are able to purchase merchandise from overproducing manufacturers, as well as merchandise from department stores that have overstocked or cancelled their orders. This allows them to maintain a high inventory turnover ratio and better cash flow.
TJ Maxx also utilizes a sophisticated inventory tracking system. They receive two shipments of merchandise per week to each store, and they are able to clear the shelves of items by using Markdown systems.
TJ also has a strong balance sheet, enabling it to weather financial challenges better than other competitors. TJ's business strategy creates an environment where customers want to come back. The merchandise offered is also a combination of new and used items.
TJ's success depends on discounted merchandise. It is critical that TJ capitalizes on trends quickly. If they do not, they could lose significant ground in their customer base.
TJ's business model should also include a complementary digital solution. This digital solution would provide a unified shopping experience for customers. Personalized recommendations based on the customer's previous purchases would be generated. It would also allow the customer to browse a feed of clothing items and click on items of interest. This digital solution would complement the in-store experience and could be used to target Millennials.
TJ should also use customer data to power the discovery system. The system should gather all the products listed on the website, and generate recommendations based on the customer's past purchases. The algorithm should be based on the inventory available in close stores and should also allow for in-store pick-up.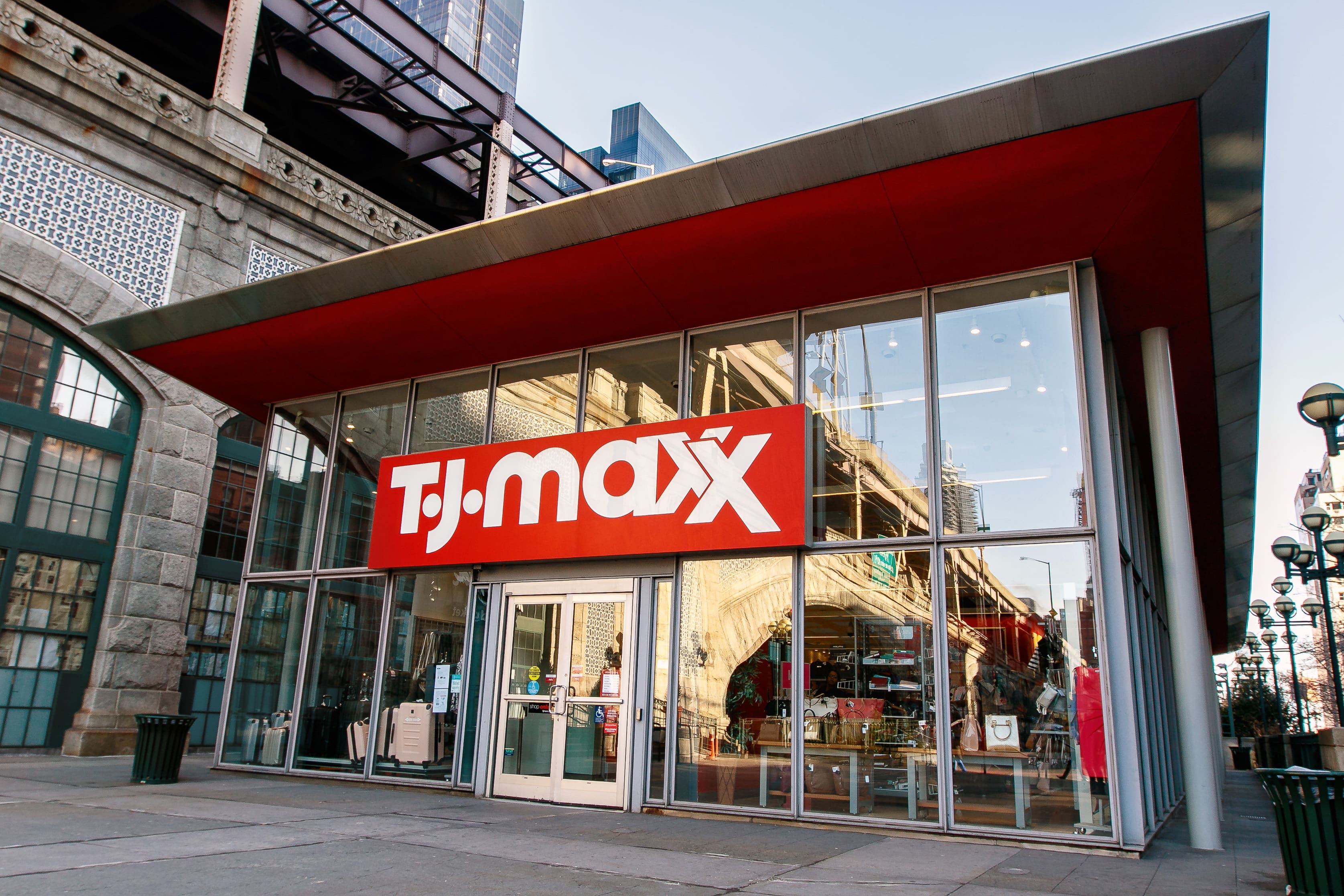 Best Day to Shop
Whether you're planning on spending a day in TJ Maxx or want to save some money, it pays to know when the best day to shop is. TJ Maxx is a popular off-price retailer that offers a wide range of goods. This store is a great place to find designer brands at discount prices.
The best day to shop at TJ Maxx will vary by store, but there are some common themes. TJ Maxx has a special section called The Runway, where they offer a number of deals on items from designer brands such as Gucci, Celine and Saint Laurent. They have an extensive collection of makeup products, from drugstore to designer quality.
TJ Maxx offers the best deals on Wednesday. On this day, the store marks down existing merchandise to make room for new inventory. They'll also offer some of the best sales in January, July and December.
The best day to shop at TJ is also the least crowded. Although weekends can be a busy time for this retailer, you can always beat the crowds. This is particularly true if you shop in the late morning or early afternoon.
The best day to shop at TJ will also vary by region. For example, if you live in a suburban area, you may not see as many shoppers. On the other hand, if you live in a city center, you may see a significant amount of traffic at lunchtime. This is because many people are rushing to get to work in the morning. You may also want to avoid weekend shopping if you're in a hurry.
The best day to shop at TJ also depends on your own personal preferences. If you enjoy shopping, then TJ Maxx is a great place to go. However, if you prefer to shop during the week, you'll find fewer bargain hunters and lower prices.
Rewards Credit Card
Whether you're a shopper who frequents TJ Maxx or you're interested in getting more out of your shopping experience, the TJ Maxx Rewards credit card is a great way to earn rewards. It offers a wide range of benefits, including discounts on select merchandise.
You can apply for the TJ Maxx Rewards credit card online. You can then start enjoying the convenience of shopping with the card in-store or on the go using the mobile app. The card works on a point system, where every time you make a purchase, you'll receive a $10 or $20 reward certificate. This certificate can be used on future purchases at TJX or other retailers.
You can check your balance and pay your bill online. You can also get notifications about new shipments and exclusive events. In addition to these benefits, you can also enjoy a 10% discount on your first purchase.
You'll also be eligible for rewards certificates, which are issued in your monthly statement. Each certificate is worth $10 and expires two years after the issue date. The certificate can be used to make purchases at TJX or Marshalls. You can even get coupons and invitations to private shopping events.
TJX Rewards Platinum Mastercard is an open-loop credit card, which means you can use it anywhere Mastercard is accepted. It has no annual fee and offers flexible rewards. You can receive five points for every dollar you spend at TJX family stores and one point for every dollar you spend at other retailers. However, it has a high APR, which is not ideal for everyday purchases.
The TJX Rewards credit card does not offer free shipping on gift cards. However, you can get expedited shipping for an additional fee. In addition, the company will take returns within 40 days of purchase.